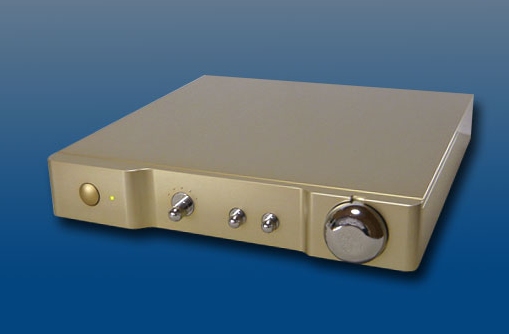 Product Specifications
| | |
| --- | --- |
| Input | 3RCA 2XLR (Option:5RCA Input OK) |
| Input impedance | RCA:75k ohm XLR:75k ohm |
| Output | 1RCA 1XLR (Option:2RCA Output OK) |
| Output impedance | RCA:10k ohm XLR:10k ohm |
| Distortion rate | under 0.5% / 5V Output |
| Frequency range | 10Hz-80KHz |
| S/N ratio | >95dB |
| Power consumption | 60W |
| Power supply | 100,110,120,220,230,240VAC 50-60Hz (selected when shipped) |
| External dimensions | 460Wx4830Dx95H(mm) |
| Weight | 17kg (excluding power supply) |
PR-Z1
Features

-Following the success of the WAVAC Audio Lab control amplifier PR-T1, the new PR-Z1 control amplifier continues in the pursuit of natural sound.

-PR-Z1 is a tube preamplifier which gives you enjoyment of music and luxurious feeling of controls.

-PR-Z1 uses low-noise and highly reliable tubes to achieve better quality and high efficiency.

-Separate power supply ensures the least magnetic noise form a power transformer. As a heater employs DC ignition system, which prevents hum noise from the heater.

-Shield case for tubes reduces the noises from outside.
Product Specifications
| | |
| --- | --- |
| Input | 3RCA 2XLR (Option:5RCA Input OK) |
| Input impedance | RCA:75k ohm XLR:75k ohm |
| Output | 1RCA 1XLR (Option:2RCA Output OK) |
| Output impedance | RCA:10k ohm XLR:10k ohm |
| Distortion rate | under 0.5% / 5V Output |
| Frequency range | 10Hz-80KHz |
| S/N ratio | >95dB |
| Power consumption | 60W |
| Power supply | 100,110,120,220,230,240VAC 50-60Hz (selected when shipped) |
| External dimensions | 460Wx4830Dx95H(mm) |
| Weight | 17kg (excluding power supply) |