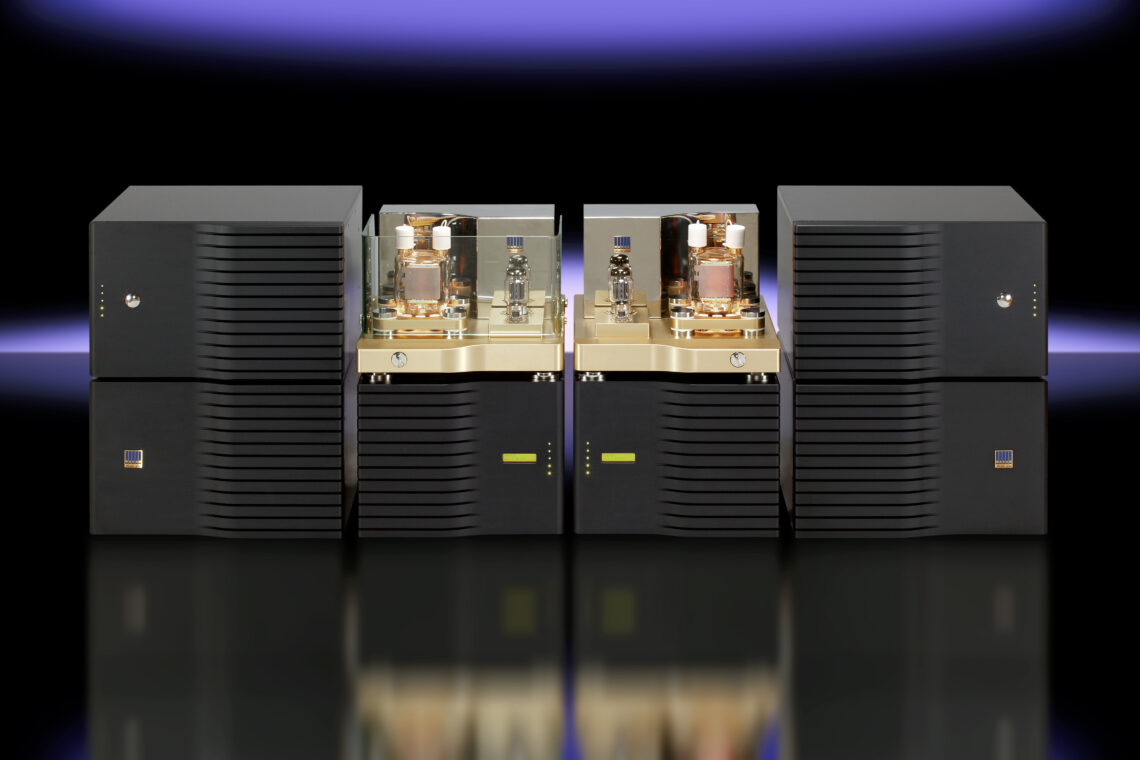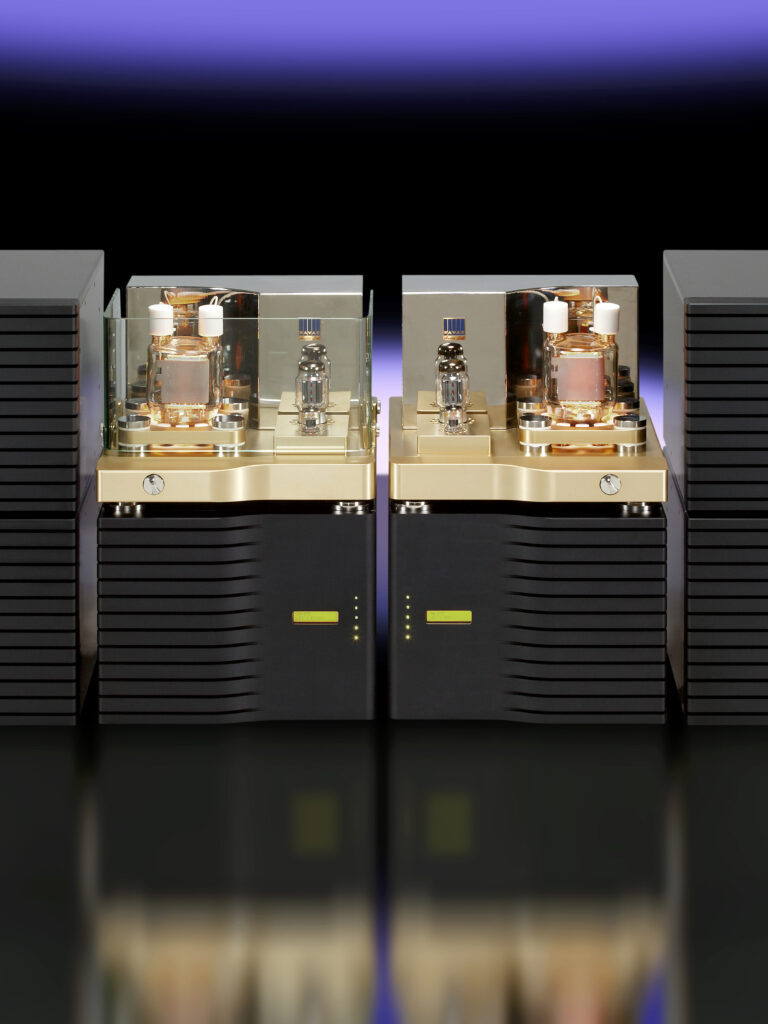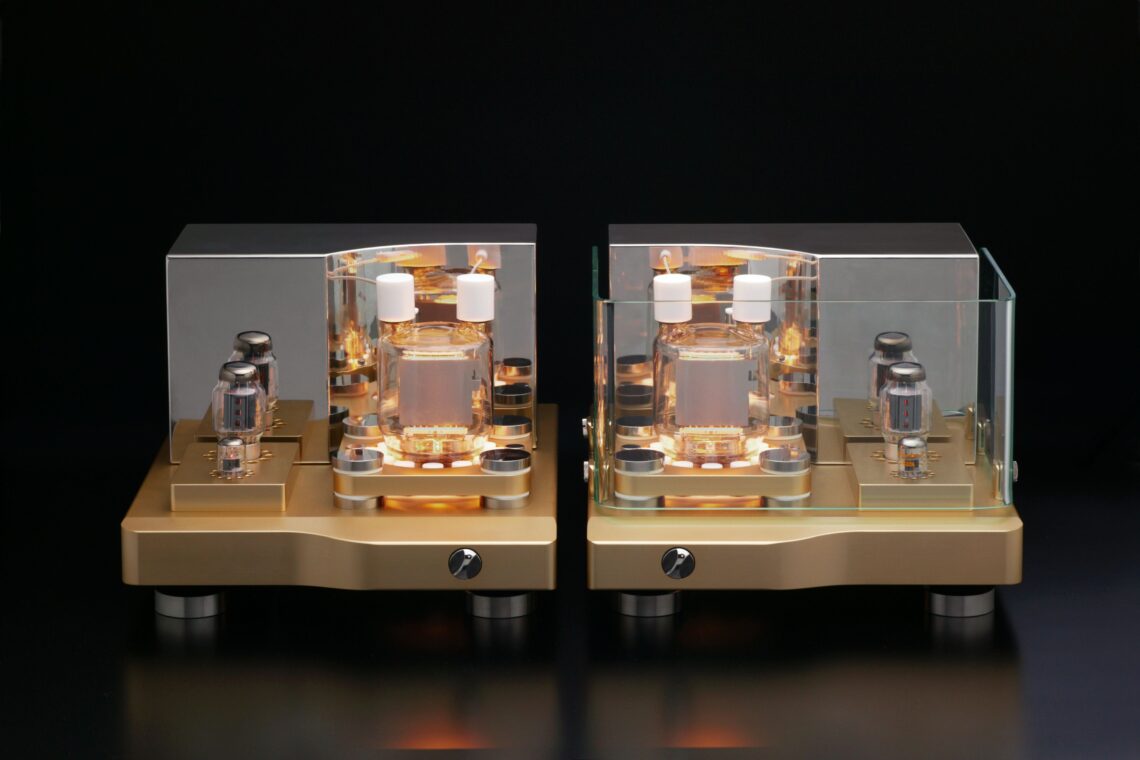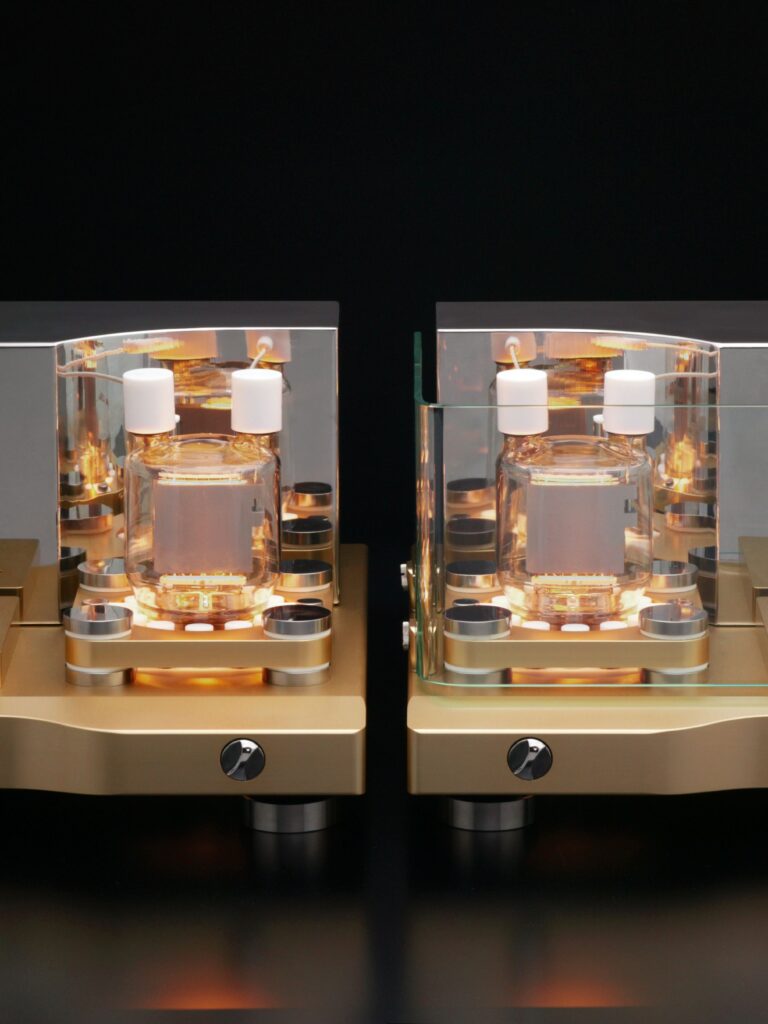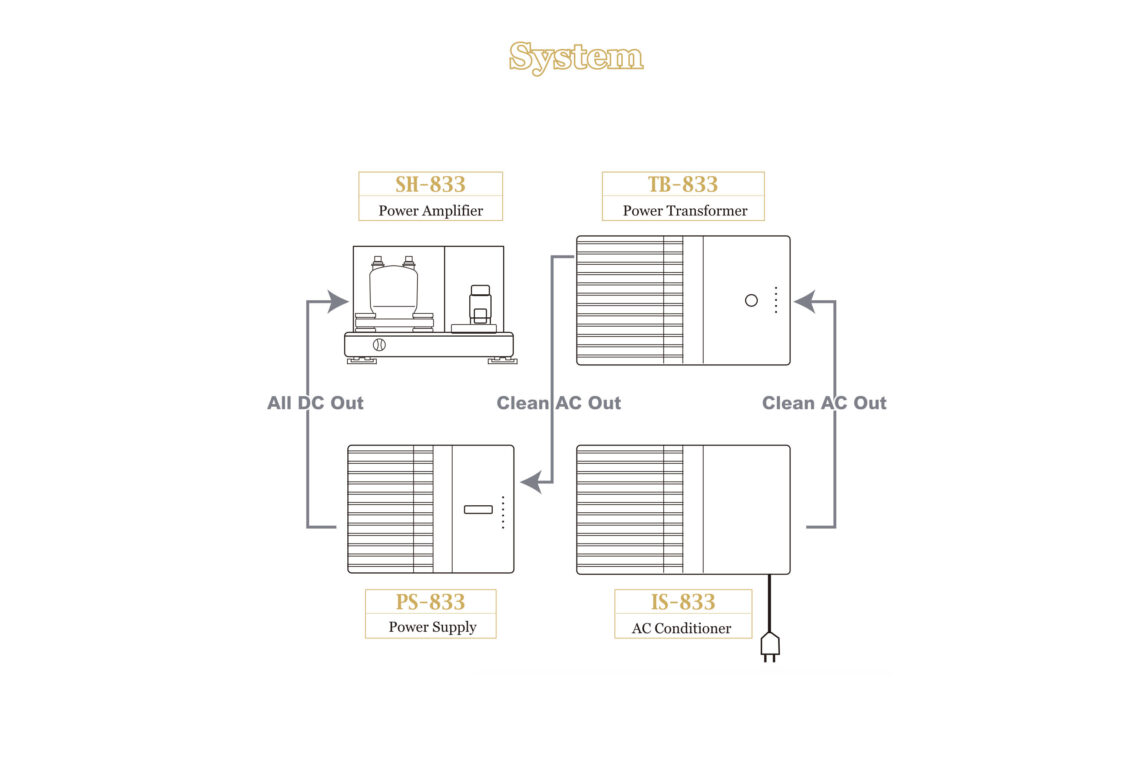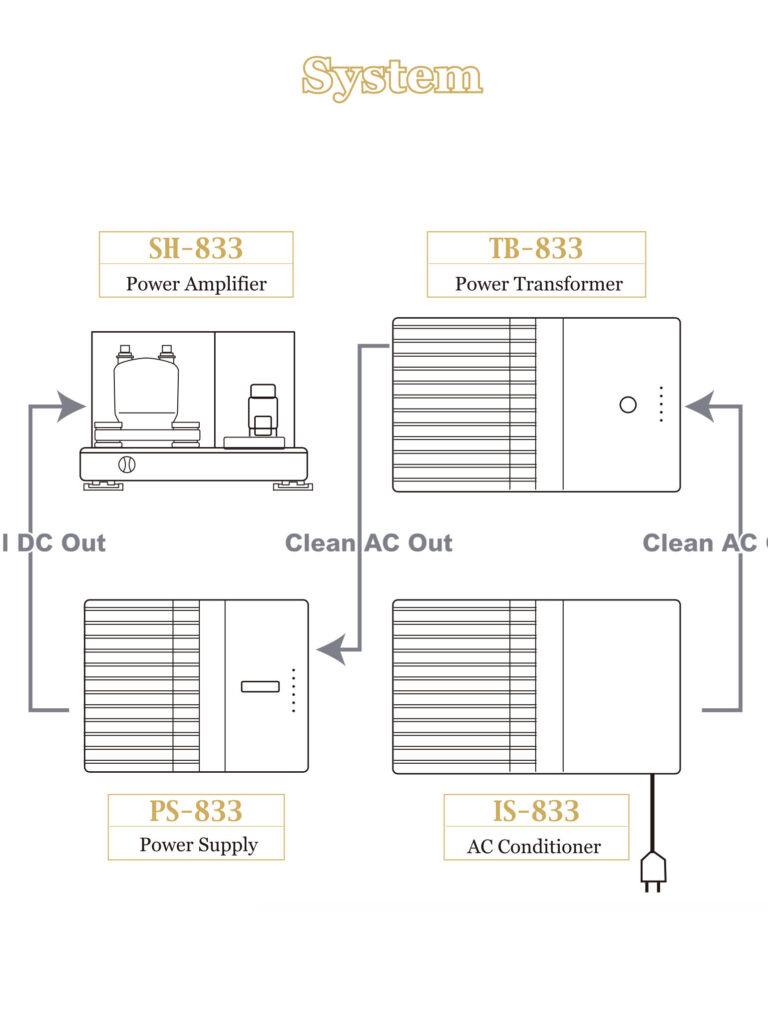 SH-833
Directly Headed Triode Single Ended Power Amplifier
-This highly specified amplifier is designed with all our technique as WAVAC Audio Lab special 10th anniversary model.

-This is a Hi-Fi monoblock amp which has achieved world first Class A 150W single ended. This model has the most powerful output in the world as a Class A directly heated triode single ended amplifier.

-Highly powerful single ended monoblock amp which takes advantage of directly heated triode 833 used for communication.

-The power circuit was newly developed, based on the concept of "pure power is needed to make the best sound", which can supply enough power for the power amp, recreate more powerful sound and especially improves bass sound quality.

-The power circuit can supply pure power by cutting bilateral noise to the amp part by having different chassis of isolation part, transformer part and stabilized power supply part. This isolation part of the power circuit reduces noise by using excellent noise-cut transformers made of DENKENSEIKI Laboratory Co..

-The power supply transformer has 5 different transformers for each power circuit to prevent bilateral effect and supply enough power to the amp part.

-Stabilized power supply part rectifies by Silicon-diode which can rectify well without grid to have perfect regulation.

-The amp part uses silver wires for all the wires and gold plated phosphor bronze for the terminal to eliminate signal deterioration and improve sound quality.

-Clear and full bass sound can be reproduced by IITC (Inverted Interstate Transformer Coupling) circuit.

-The signal circuit is directly connected with transformers without a condenser and composes direct circuit to have a dynamic range.

-All the tube heaters are rectified by Silicon-diode and Π filter is DC ignited by a large volumetric condenser to reduce hum noise.

-Chassis employs pin pointed base and Beta-GEL as a vibration absorber. Vibration control machinery by Alpha-GEL or Beta-GEL is also used for all the tube sockets to eliminate affects of vibration.

-The input tube employs brilliant triode WE437 tubes which has 950 ohm of internal resistance and low rp.

-The driver tube acquires enough power and linearity by triode-connected of KT-88.

-Amp chassis used as a main chassis is NC processed from 60mm solid aluminum and alumite processed with beautiful gold champagne.

-High quality tube sockets are machined from Teflon and use gold plated round pin made of phosphor bronze as a contact which improves insulation performance to eliminate signal detererioration.

-Excellent 833 modern amp produces real and beautiful music with light of Thorium-Tungsten inside the laboratory glass case.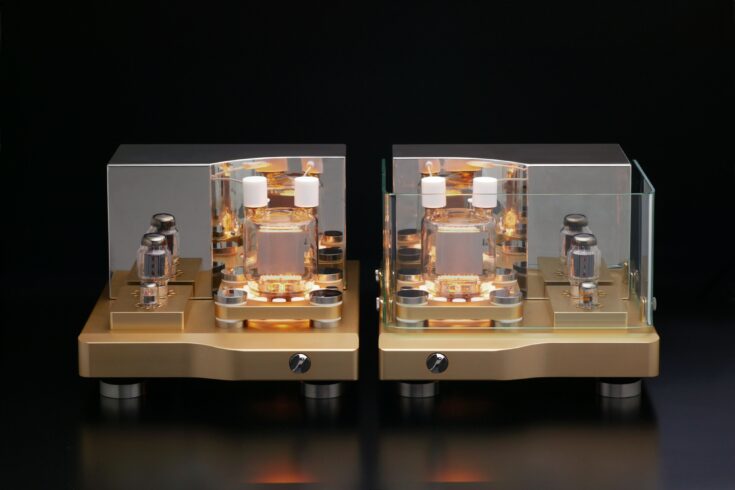 Power Amplifier
SH-833
| | |
| --- | --- |
| Power Tube | 833 |
| Effective Power output | 150 watts |
| Frequency range | 20Hz-100KHz |
| Input sensitivity | 1.0Vrms |
| Input impedance | 100k ohms |
| S/N ratio | >100dB |
| Power consumption | 800W(each) |
| Power supply | 100,110,120,220,230,240 VAC 50-60Hz(selected when shipped) |
| Load impedance | 4/8 ohms |
| External dimensions | 435Wx525Dx305H(mm) |
| Weight | 50kg(each)(exclude power supply) |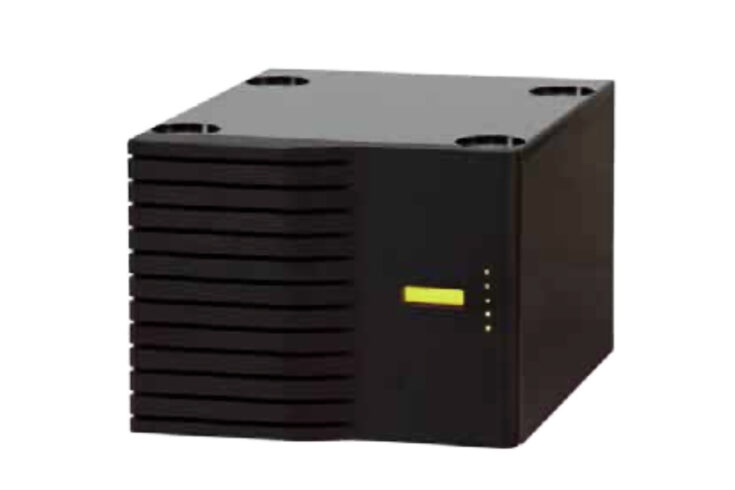 Power Supply
PS-833
| | |
| --- | --- |
| External dimensions | 410Wx525Dx311H(mm) |
| Weight | 65kg(each) |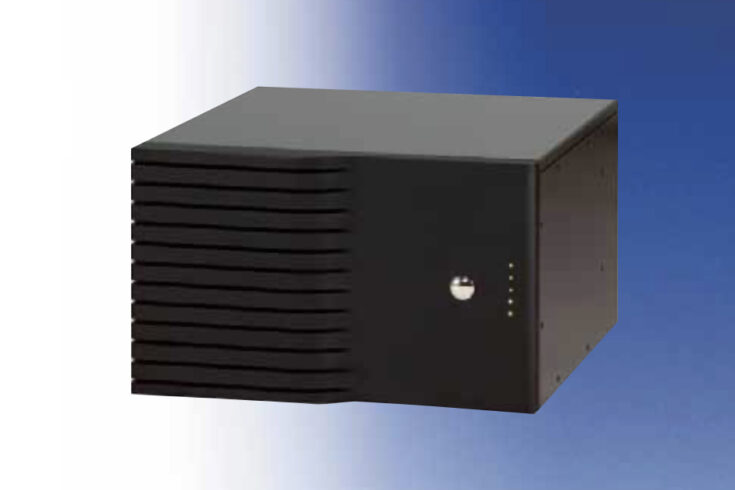 Power Transformer
TB-833
| | |
| --- | --- |
| External dimensions | 510Wx525Dx311H(mm) |
| Weight | 61kg(each) |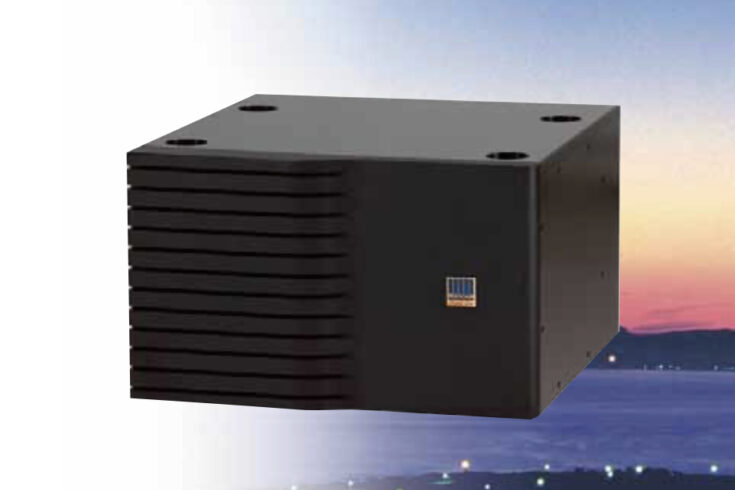 AC Conditioner
IS-833
| | |
| --- | --- |
| External dimensions | 510Wx525Dx311H(mm) |
| Weight | 72kg(each) |
Agent List
RUSSIA
TURKEY
Singapore
NORWAY
Israel
Portugal
New Zealand
INDIA
VIETNAM

Audio Choice
HONG KONG
Cyprus

Westminster Electronics
Bulgaria

Audio Video Consul Ltd.
South Korea
Sweden
Finland
Poland
Croatia
Slovenia
Ukraine
France

Sound Arts Network
INDONESIA

PT.Aurora International
Pakistan

Omni Audio
U.K.

>ACHELIS
Taiwan

ChuanMao Audio
Switzerland
Philippines
Canada
Romania
Latvia
Lithuania
Estonia
Benelux
Germany
Austria
Australia

1404-26 Nakada-machi,Yonezawa-shi,YAMAGATA 992-0011 JAPAN