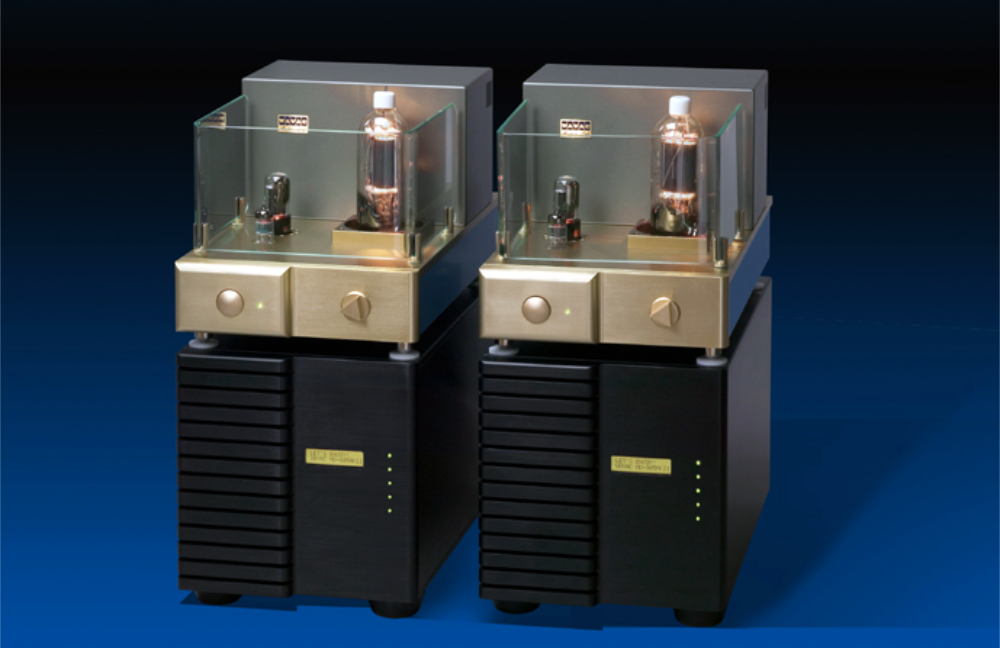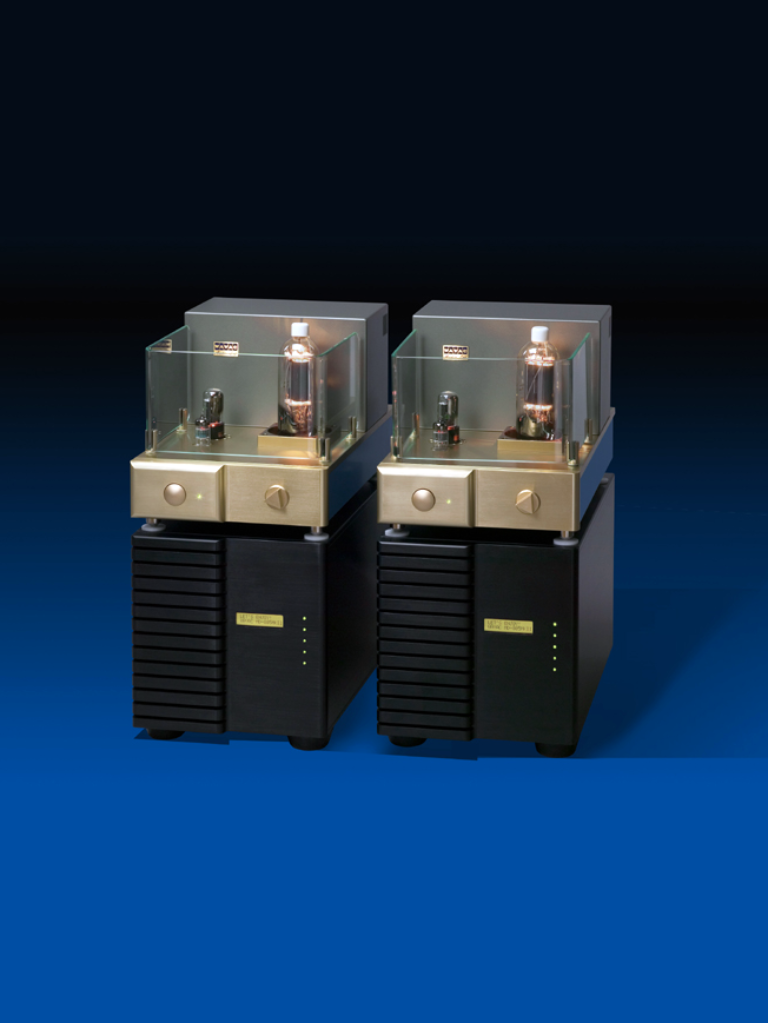 MD-805MKⅡ
A Class Single Ended 60W Power Amplifier
-The MD-805 MKII was upgraded of MD-805m, The MD-805m is a highly specified model and created with our leading state-of-the-art design techniques as a WAVAC Audio Lab special 10th anniversary model of SH-833, HE-833MKII.
-The MD-805MKII transformer is compacted and separated from main unit, the transformer protected effect from magnetic and guide, they can supply pure and clean electric current to main unit.
-WAVAC special double chock transformer for B power circuit will reduce hum.
-All the tube heaters are rectified by Silicon-diode. The pi filter choke transformers are DC ignited by a large volumetric condenser to minimize hum noise.
-The signal circuit eliminates a condenser and solidifies the dynamic range by using direct coupled circuitry and transformer-coupled.
-We use large current of output transformer than MD-805m the transformer provide enough current and wide frequency response.
-The main unit protect by effect from vibration of transformer by Alpha-GEL will isolate all of transformer.
-The A transformer, B transformer and C transformer separated protect by effect of sound by lack of current and guide and magnetic.
-The chassis use 10mm aluminum the chassis will radiation of heat and deteriorate of sound quality by a temperature changed.
-The all that chassis done very warm and beautiful atmosphere by hairline and alumite treatment.
Product Specifications
Power Tube

805

Effective Power output

60W

Frequency range

20Hz-75KHz

Input sensitivity

1V

Input impedance

10k ohms

S/N ratio

>95dB

Power consumption

300W(each)

Power supply

100,110,120,220,230,240
VAC 50-60Hz
(selected when shipped)

Load impedance

4 & 8 (16) ohms

External dimensions

260Wx460Dx270H(mm)

Weight

Main unit: 25kg(each)
Powersupply: 40kg(each)
Agent List
RUSSIA
TURKEY
Singapore
NORWAY
Israel
Portugal
New Zealand
INDIA
VIETNAM

Audio Choice
HONG KONG
Cyprus

Westminster Electronics
Bulgaria

Audio Video Consul Ltd.
South Korea
Sweden
Finland
Poland
Croatia
Slovenia
Ukraine
France

Sound Arts Network
INDONESIA

PT.Aurora International
Pakistan

Omni Audio
U.K.

>ACHELIS
Taiwan

ChuanMao Audio
Switzerland
Philippines
Canada
Romania
Latvia
Lithuania
Estonia
Benelux
Germany
Austria
Australia

1404-26 Nakada-machi,Yonezawa-shi,YAMAGATA 992-0011 JAPAN