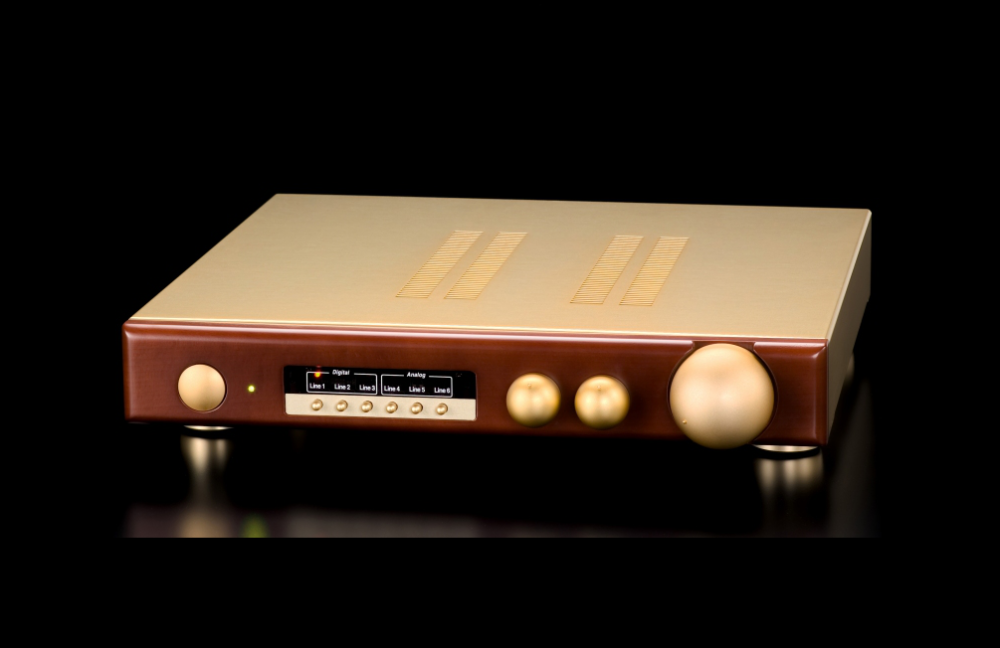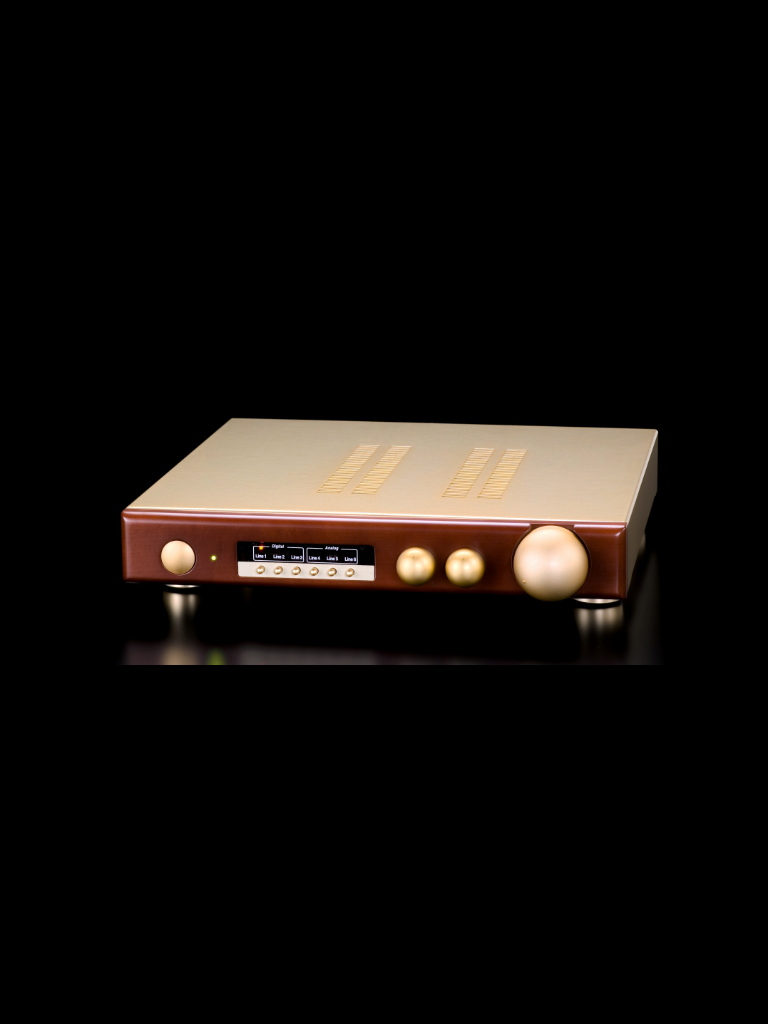 PR-X2
Line Preamplifier
PR-X2 is designed to match with all WAVAC Audio Lab's power amplifiers.

PR-X2 is also developed for the use of other power amplifiers of different brands.
Cosmetically PR-X2 has a charming slim body to entice audiophile.
Volume knobs are large and easy to operate from the human engineering point of view. This is also a part of uniqueness in design to appeal the eye of end-user.
For the convenience of the user, it has remote function of six input selections plus on-off power switch of PR-X2.(remote does not work for balance controls)
PR-X2 has separate power supply so that the body is made very thin.
Tubes are covered by the shielded case which enhance the value of product.
Like wise, CPU is covered by gold plated case for shielding.
Product Specifications
Input terminal

Digital level : 3ch
Analogue level : 3ch

Input sensitivity

Digital level input : 2V
Analogue level input:500mV

Input impedance

100K ohms

Input sensitivity

1.0Vrms

Output terminal

Pre-outx1ch : Rec-out x 1ch

Output impedance

Pre-out:10k Rec-out:47k ohm

Output terminal

Pre-out x 1ch : Rec-out x 1ch

Frequency range

20Hz-50KHz

S/N ratio

95dB

Power consumption

100 watts

Power supply

100,110,120,220,230,240
VAC 50-60Hz
(selected when shipped)

External dimensions

420Wx400Dx85H(mm)

Weight

3kg
(excluding power supply)
Agent List
RUSSIA
TURKEY
Singapore
NORWAY
Israel
Portugal
New Zealand
INDIA
VIETNAM

Audio Choice
HONG KONG
Cyprus

Westminster Electronics
Bulgaria

Audio Video Consul Ltd.
South Korea
Sweden
Finland
Poland
Croatia
Slovenia
Ukraine
France

Sound Arts Network
INDONESIA

PT.Aurora International
Pakistan

Omni Audio
U.K.

>ACHELIS
Taiwan

ChuanMao Audio
Switzerland
Philippines
Canada
Romania
Latvia
Lithuania
Estonia
Benelux
Germany
Austria
Australia

1404-26 Nakada-machi,Yonezawa-shi,YAMAGATA 992-0011 JAPAN