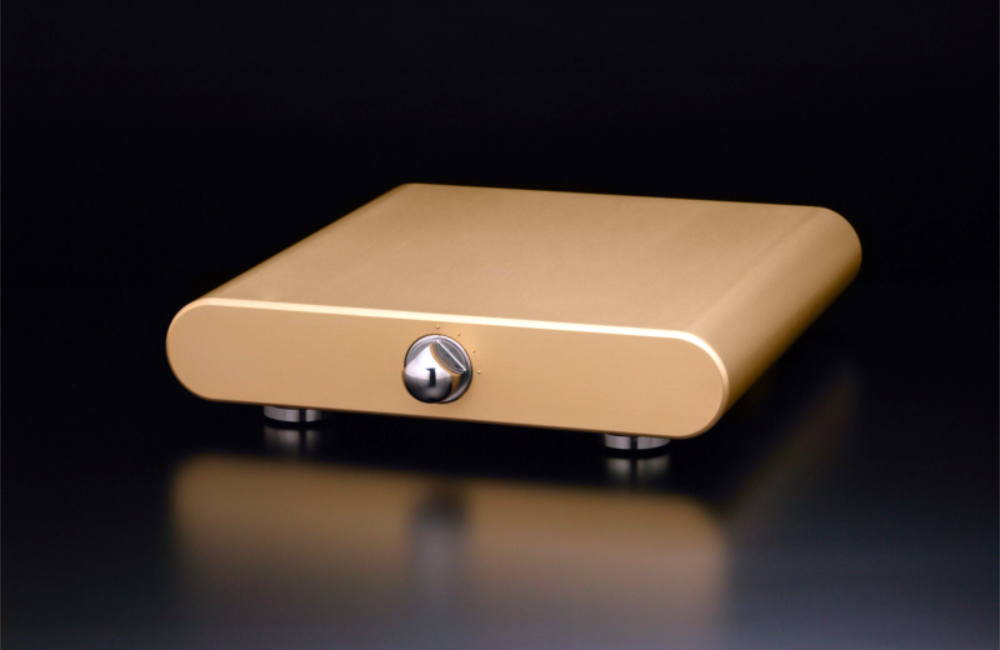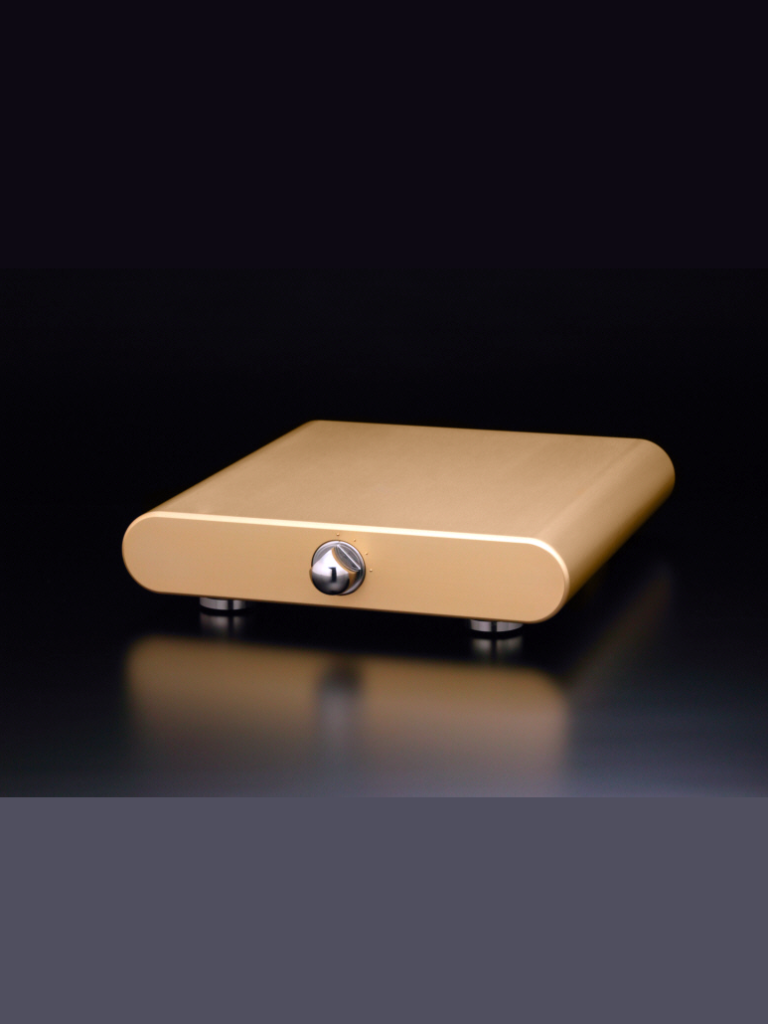 LCR-X2
Phono Equalizer Amplifiers
-Phono Equalizer Amplifier, LCR-X2, basically designed by late Nobu Shishido uses the LCR element.

-u follower circuit generates low output impedance (140ohm) which prevents inductive noises.

-Separate power supply ensures the least magnetic noise from power transformer. As heater employs DC ignition system which prevents hum noise from the heater.

-Shield case for tubes reduce the noises from outside.

-Phono Equalizer Amplifier, LCR-X2, has enough gain of 38 db. It is possible to use a passive attenuator.

-Main chassis is precision machined from a 70mm thick solid block of aircraft aluminum and detailed with an aesthetic champagne-gold finish.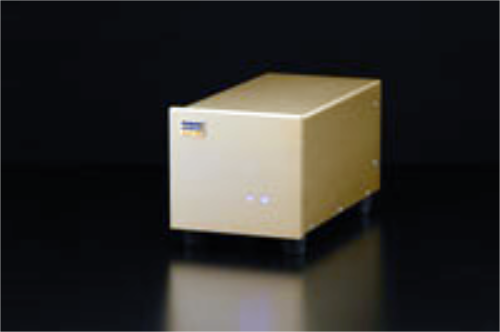 Power transformer box
TR-B1
Product Specifications
Tube

6DJ8

Input Sensitivity

Impedance MM 2.5mV/47k ohm
MC-1(high):40 ohm(20-80ohm)
MC-2(mid):10 ohm(5-20ohm)
MC-3(low):2.5 ohm(1.25-5ohm)

Output impedance

level 140 ohm/1.6V(unbalanced)

Distortion rate

MM: < 0.065% / 1V output MC: < 0.1% / 1V output S/N ratio MM:>80dB MC:>70dB

Power consumption

40W

Power supply

100,110,120,220,230,240

VAC 50-60Hz(selected when shipped)


External dimensions

380Wx390Dx86H(mm)


Weight

12kg(excluding power supply)
Agent List
RUSSIA
TURKEY
Singapore
NORWAY
Israel
Portugal
New Zealand
INDIA
VIETNAM

Audio Choice
HONG KONG
Cyprus

Westminster Electronics
Bulgaria

Audio Video Consul Ltd.
South Korea
Sweden
Finland
Poland
Croatia
Slovenia
Ukraine
France

Sound Arts Network
INDONESIA

PT.Aurora International
Pakistan

Omni Audio
U.K.

>ACHELIS
Taiwan

ChuanMao Audio
Switzerland
Philippines
Canada
Romania
Latvia
Lithuania
Estonia
Benelux
Germany
Austria
Australia

1404-26 Nakada-machi,Yonezawa-shi,YAMAGATA 992-0011 JAPAN