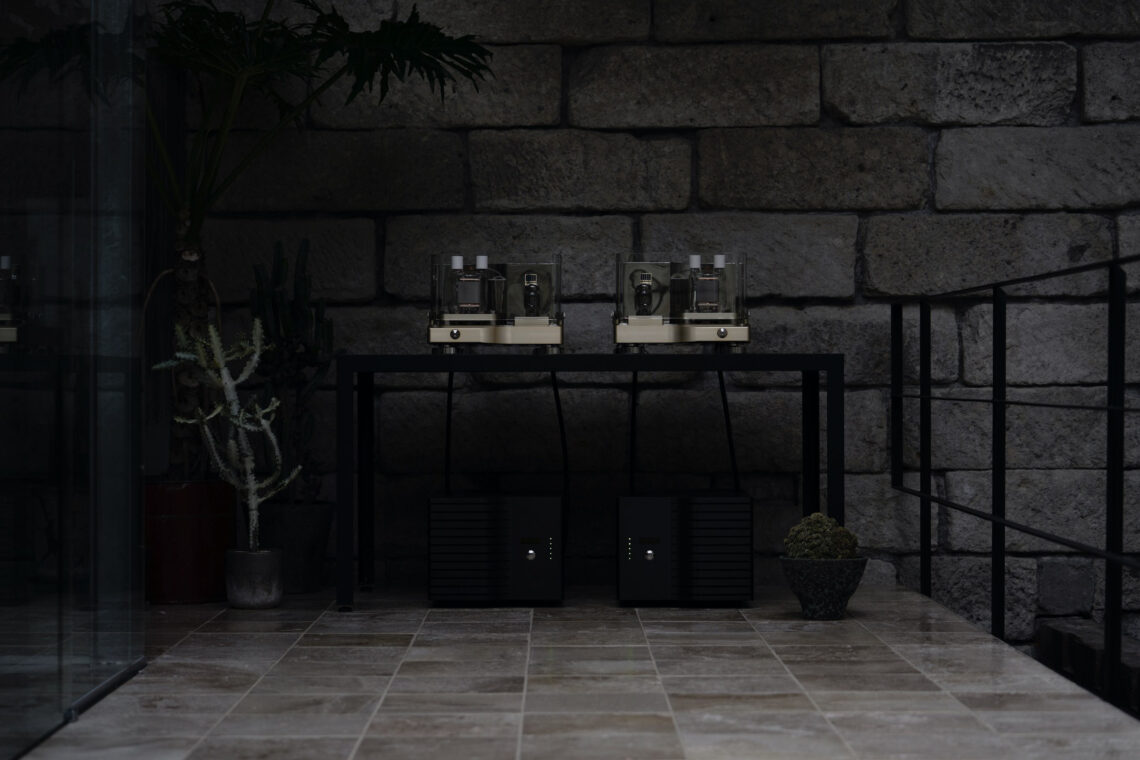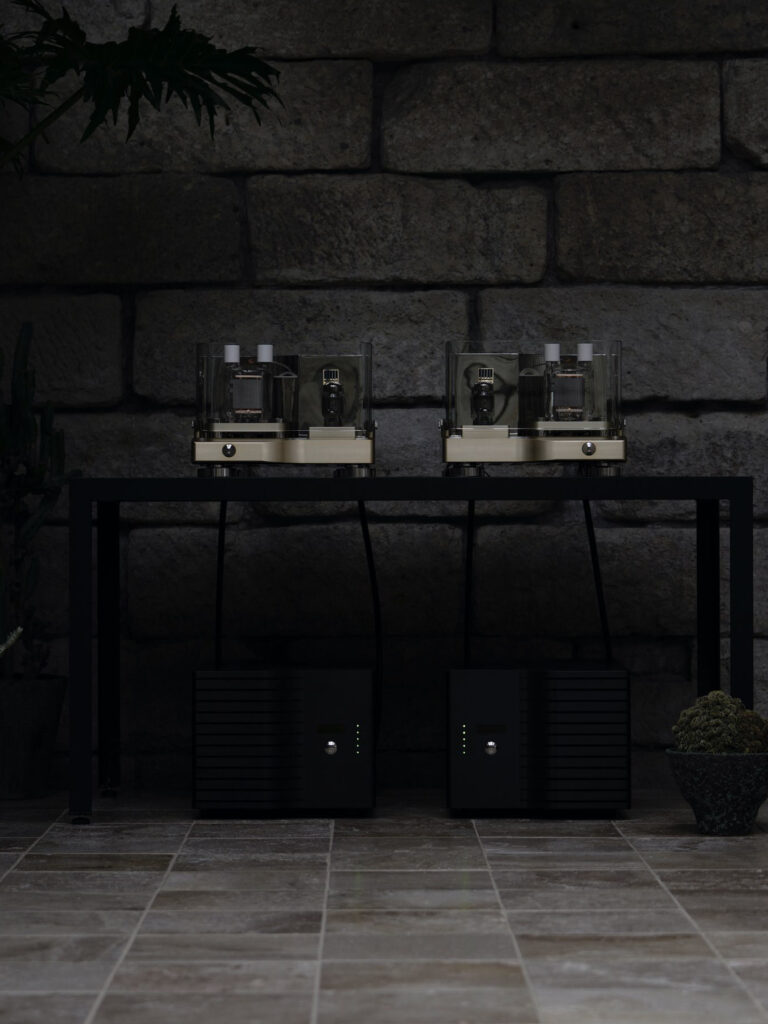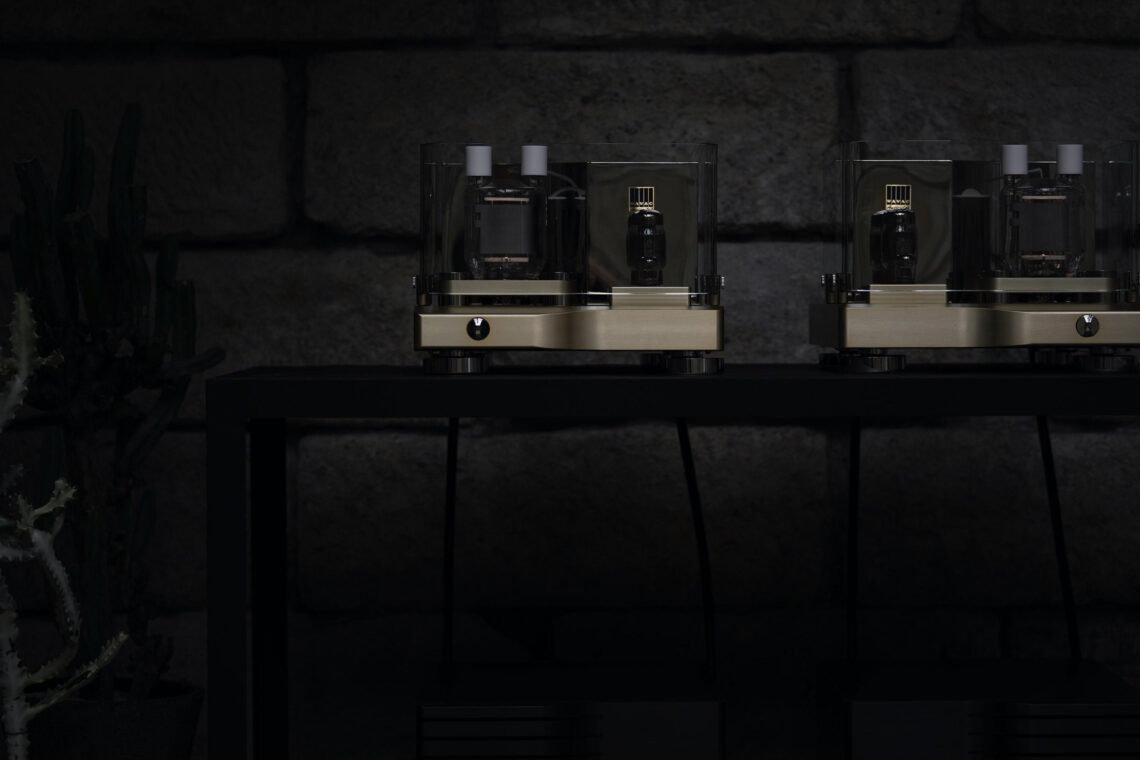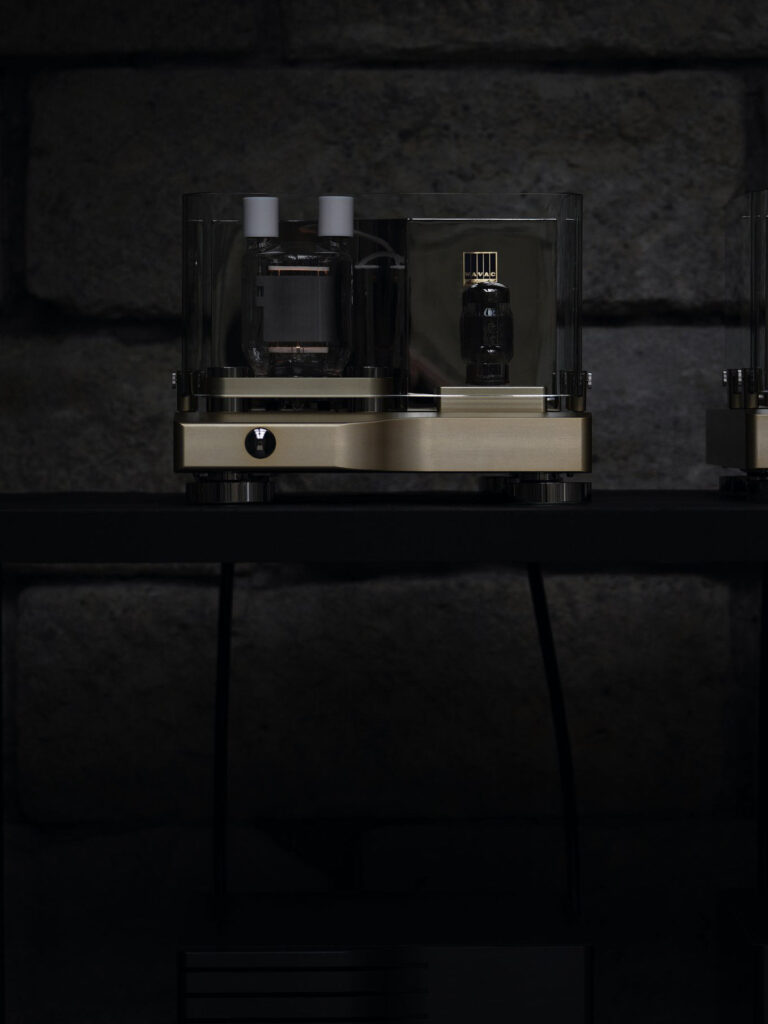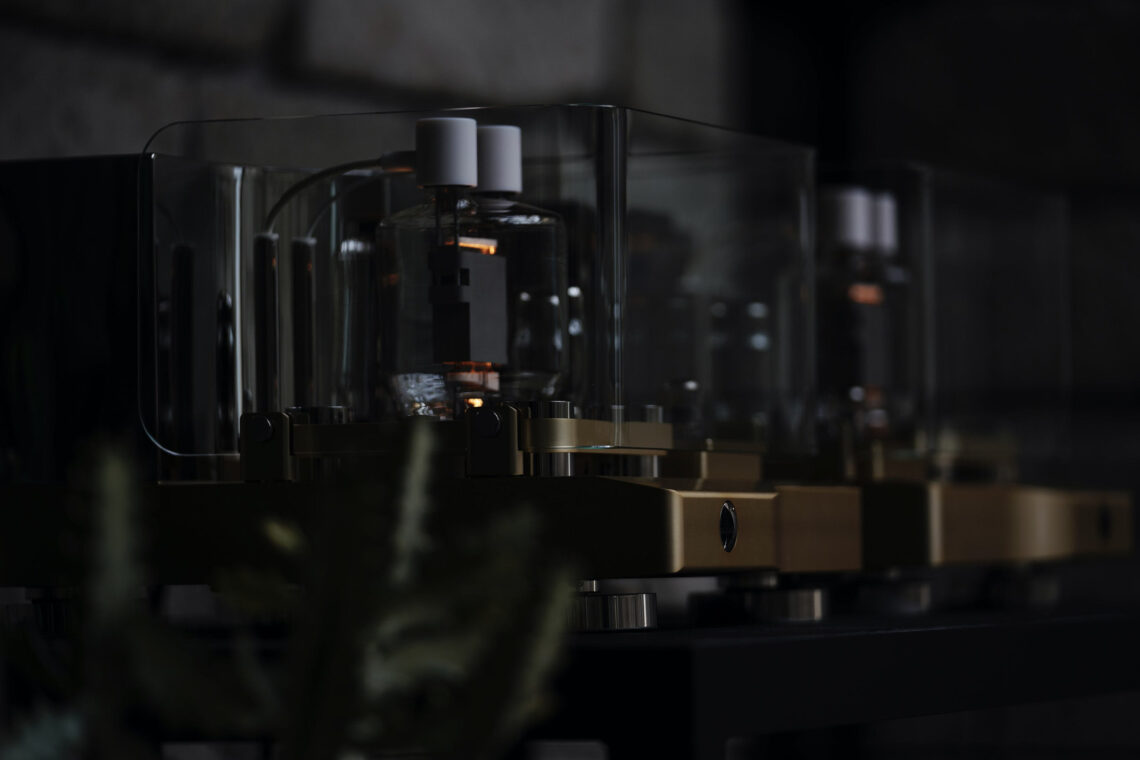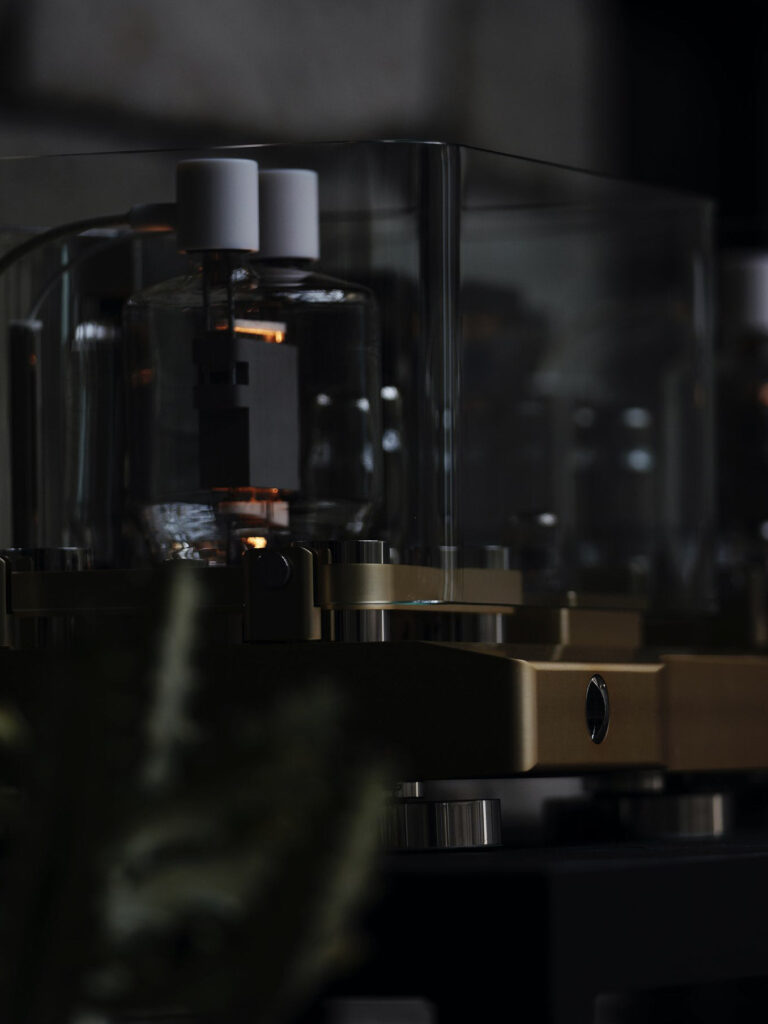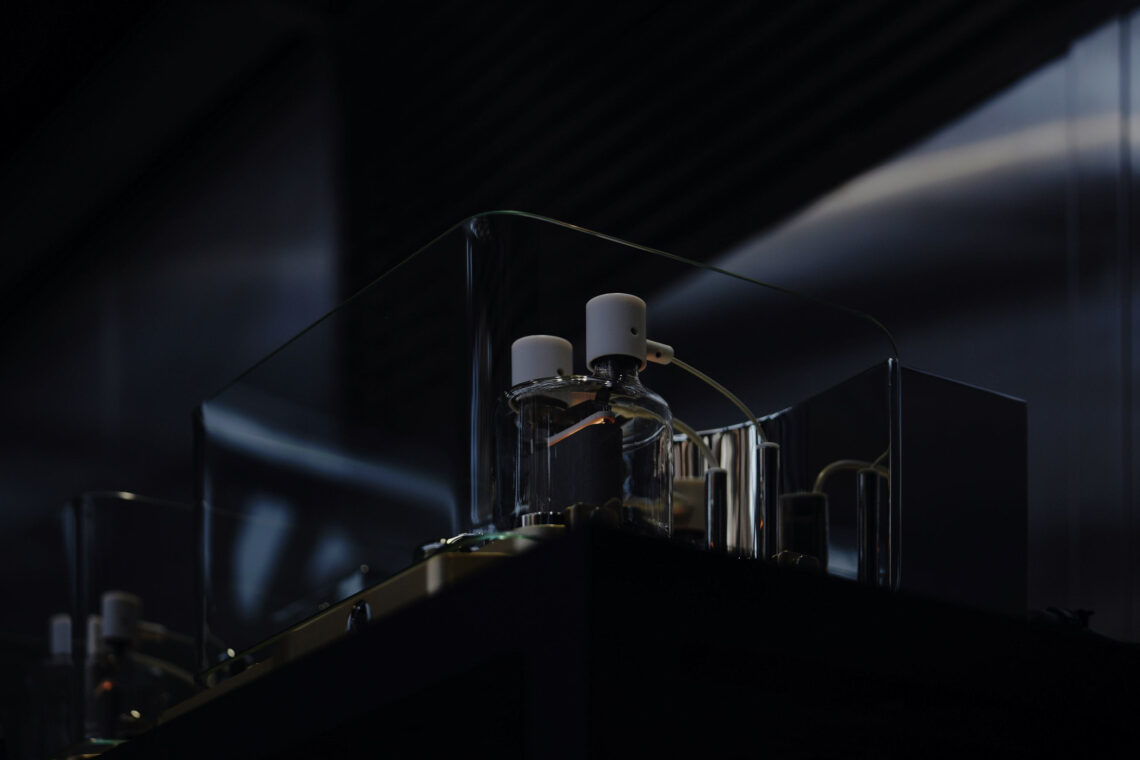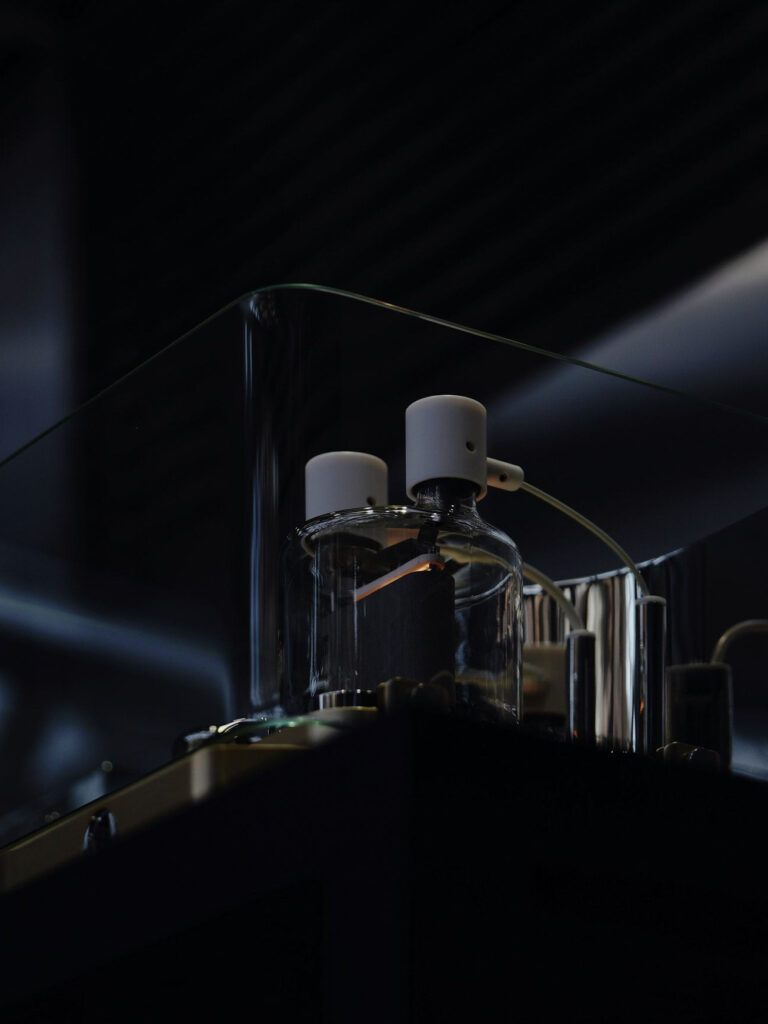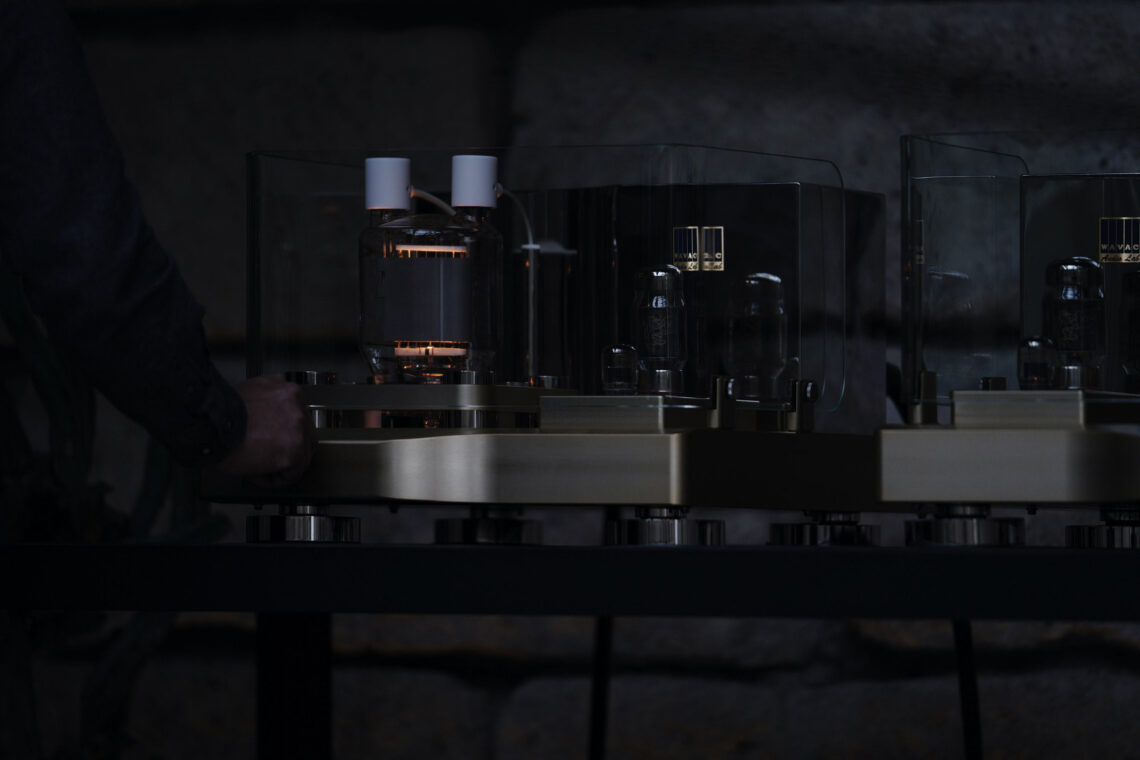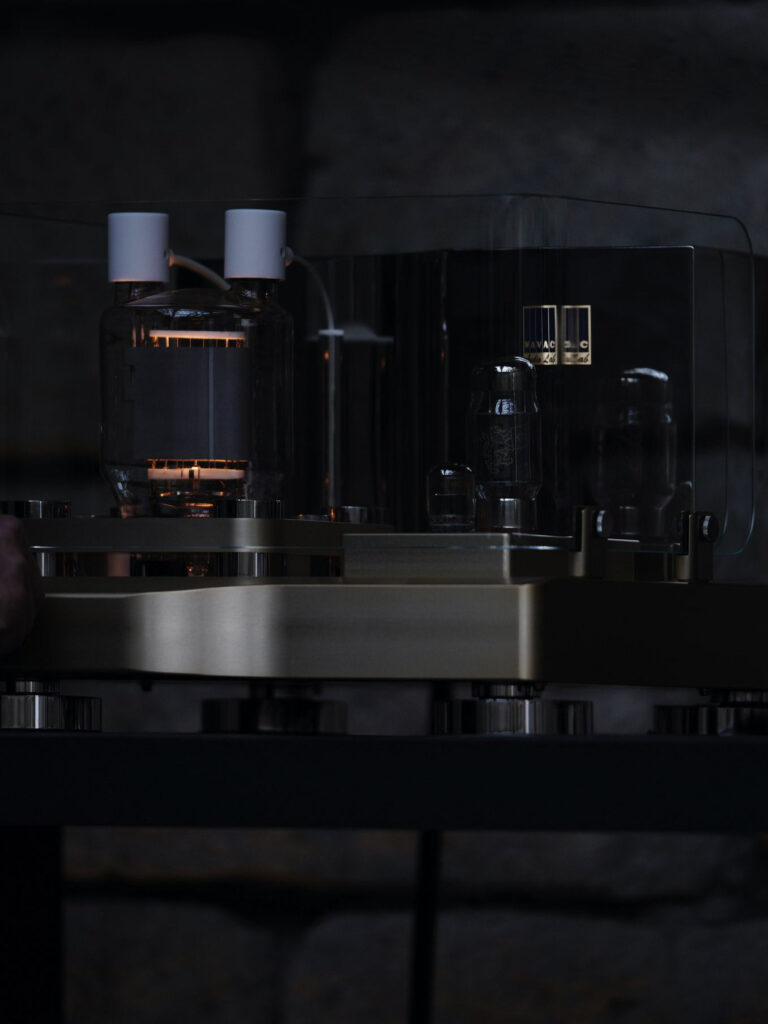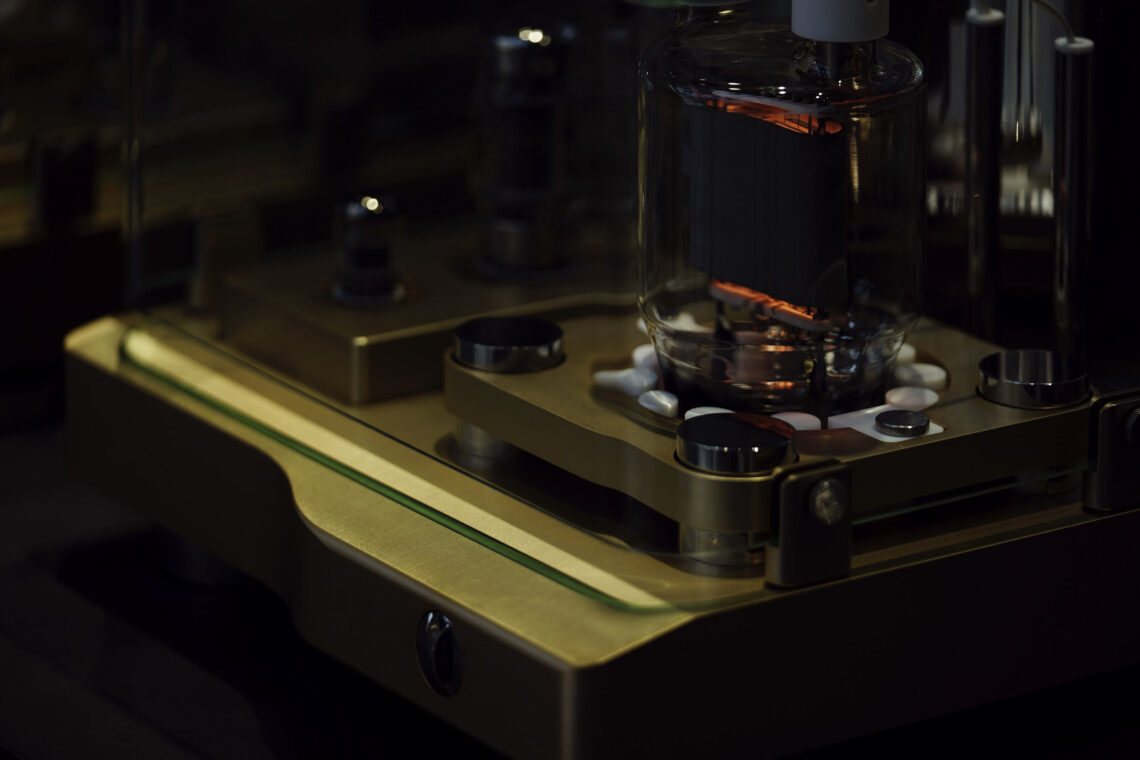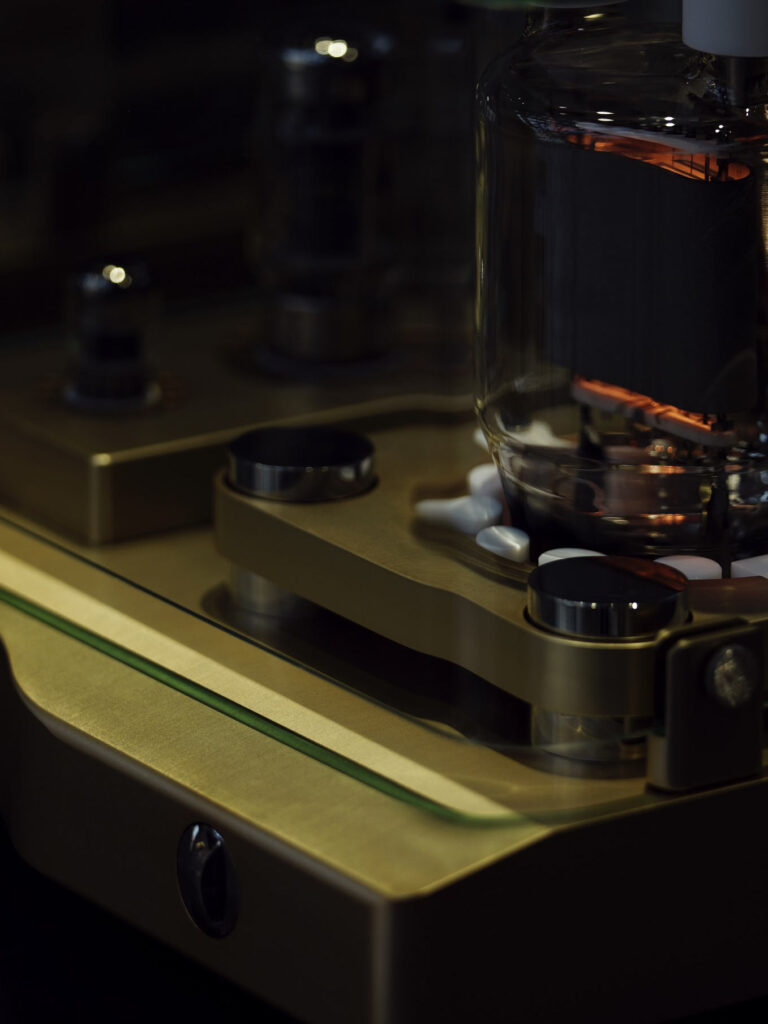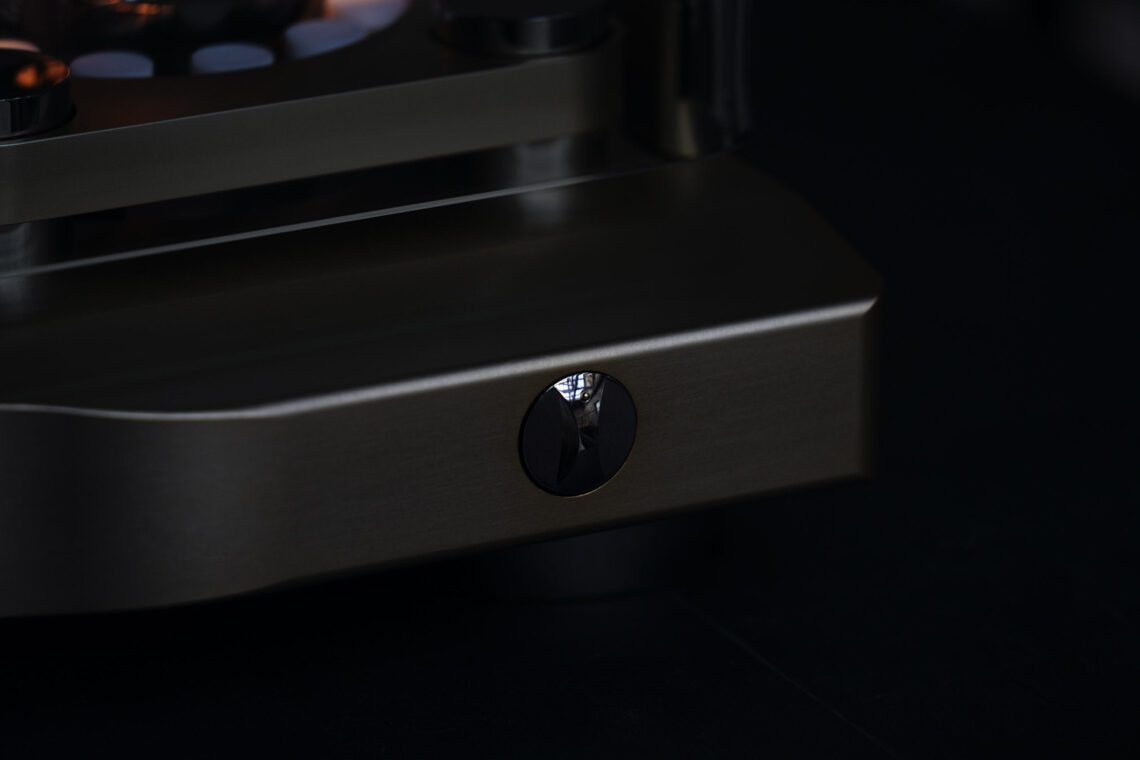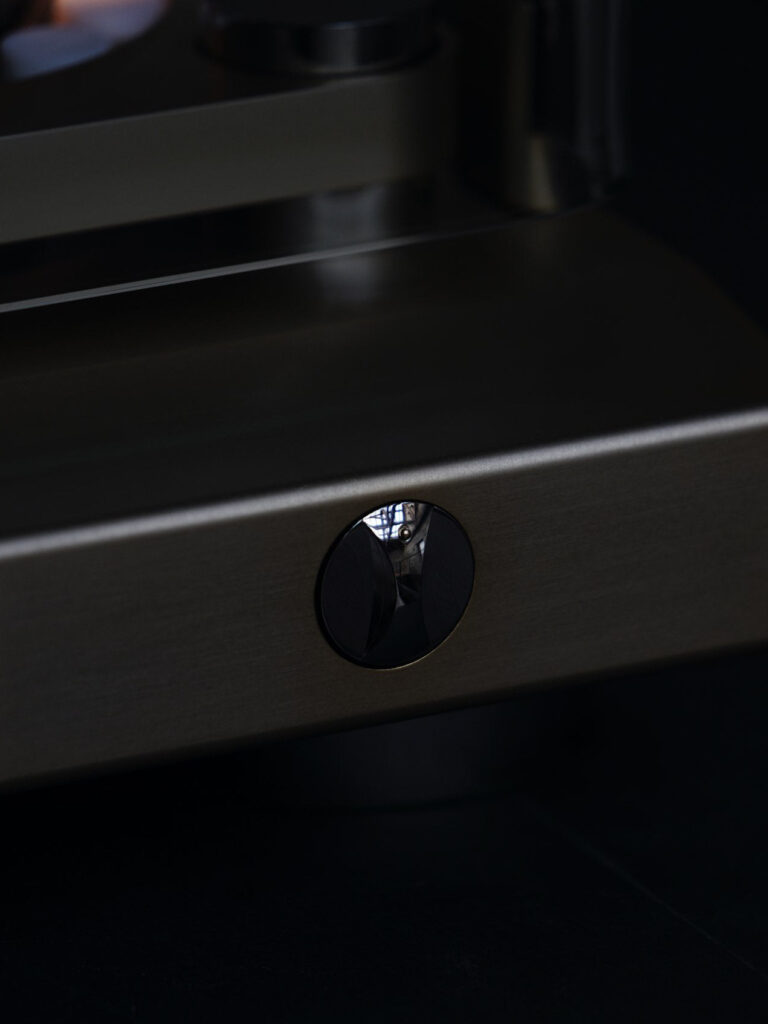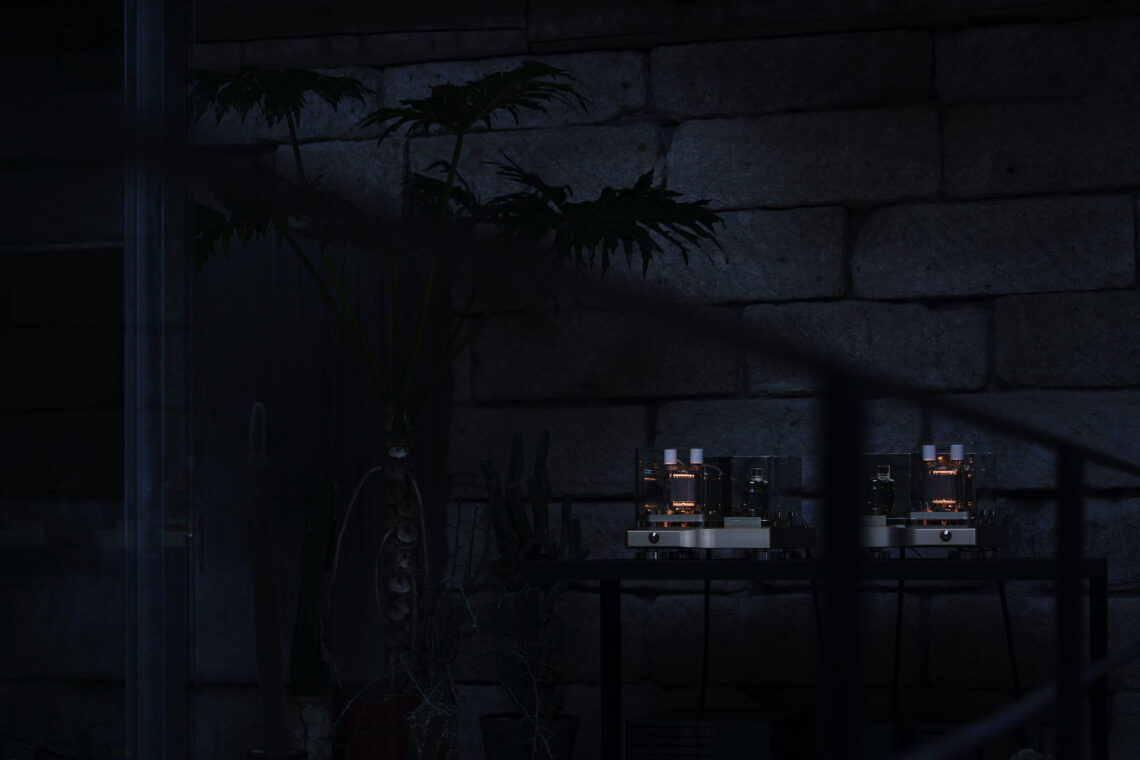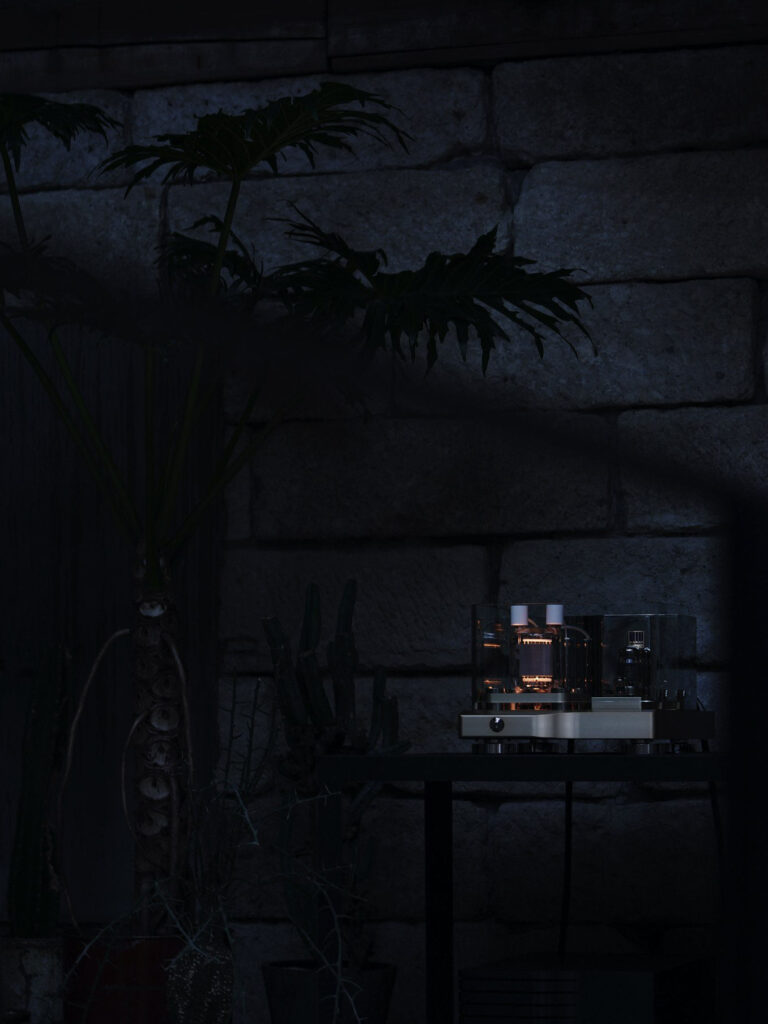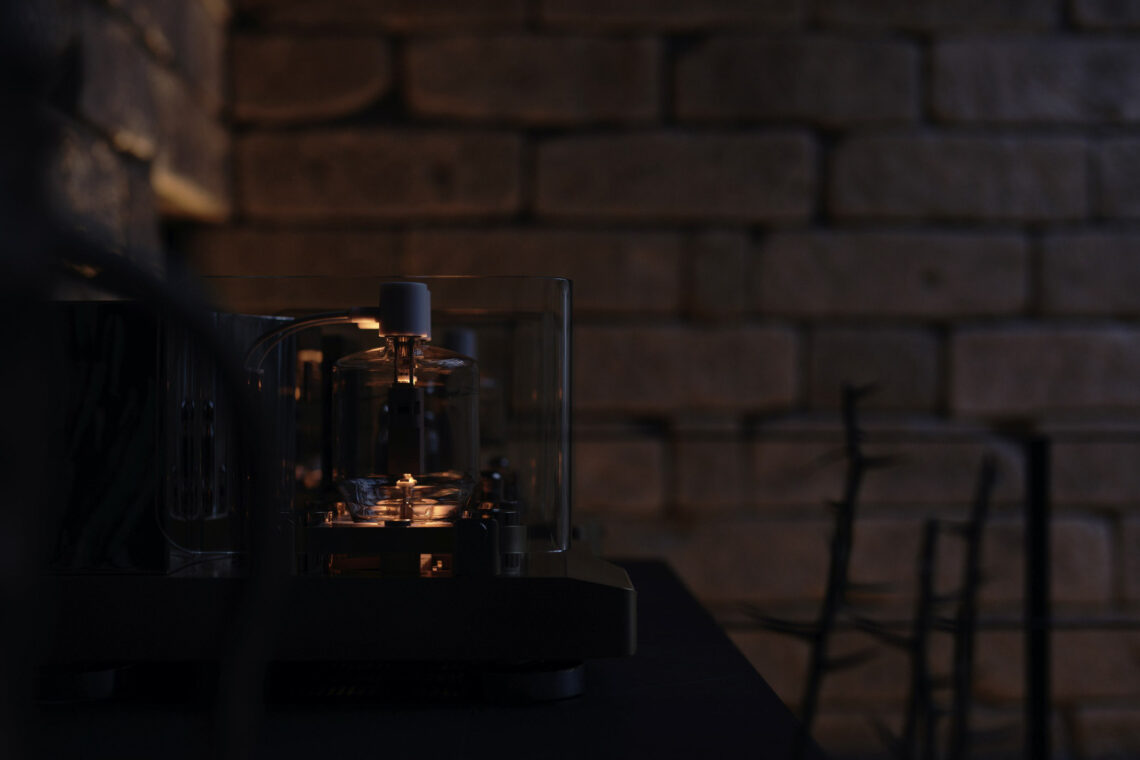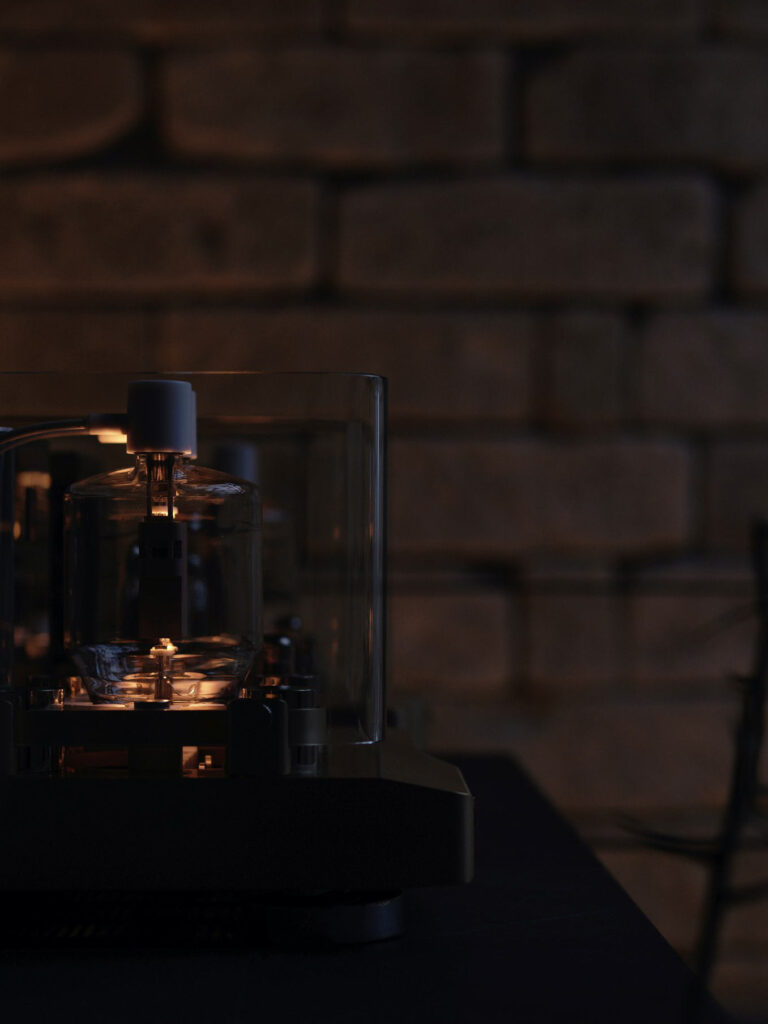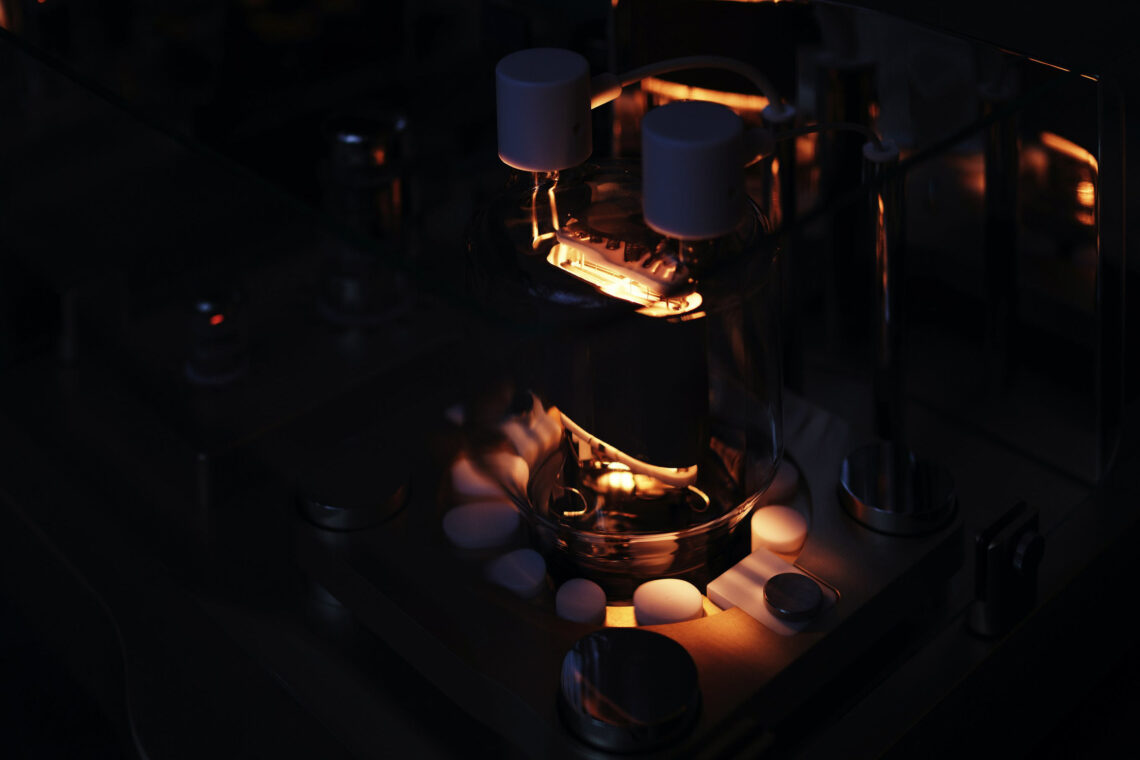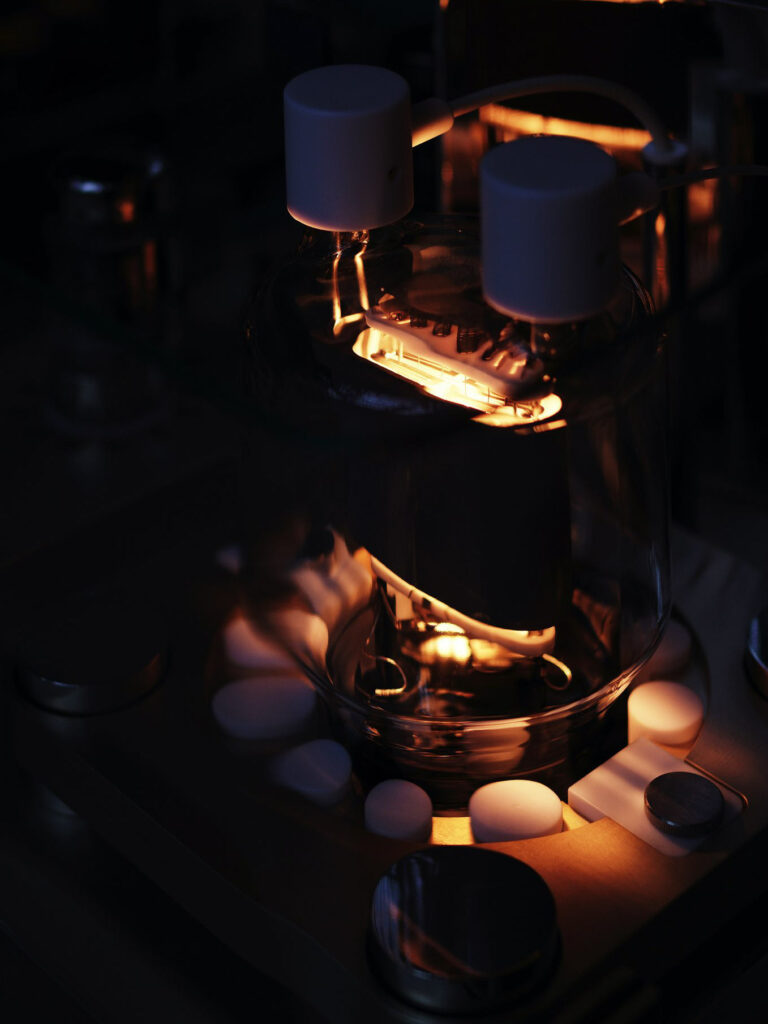 HE-833MKII
A Class Single Ended 150W Power Amplifier
-The HE-833MkII is a highly specified model and created with our leading state-of-the-art design techniques as a WAVAC Audio Lab special 10th anniversary model.

-The power supply which uses technology from the SH-833 is a slightly compact version found in the top model, SH-833. By isolating the amplifier and the power supply sections, affects of induction and magnetic field coming from the power supply and the transformers are prevented and pure power is supplied to the amplifier.

-The signal circuit eliminates a condenser and solidifies the dynamic range by using direct coupled circuitry and transformer-coupled.

-All the tube heaters are rectified by Silicon-diode. The pi-shaped filter choke transformers are DC ignited by a large volumetric condenser to minimize hum noise.

-Silver wiring is used for the amplifier signal path. Gold-plated phosphor bronze terminals are connected to prevent signal deterioration and improve sound quality.

-All the tube sockets are machined from Teflon and use high quality gold plated round pins made of phosphor bronze to improve sound quality by reducing contact and resistor between the tubes and the sockets.

-CNC processed 60mm aluminum board with beautiful champagne gold aluminum finish is used for the main amplifier chassis.

-Chassis employs pin pointed base and Beta-GEL as a vibration absorber. Vibration control machinery by Alpha-GEL or Beta-GEL is also used for all the tube sockets to eliminate affects of vibration.
Product Specifications
| | |
| --- | --- |
| Power Tube | 833 |
| Effective Power output | 150 watts |
| Frequency range | 20Hz-100KHz Input |
| sensitivity | 1.0Vrms |
| Input impedance | 100k ohms |
| S/N ratio | >95dB |
| Power consumption | 800W(each) |
| Power supply | 100,110,120,220,230,240 VAC 50-60Hz(selected when shipped) |
| Load impedance | 4/8 ohms |
| External dimensions | 410Wx550Dx302H(mm) |
| Weight | 50kg(each)(exclude power supply) |
Agent List
Europe
U.K.

ACHELIS
SWITZERLAND

ERA Audio GmbH
Croatia/Slovenia

PLANET AUDIO VIDEO d.o.o.
Sweden/Finland

Posh Audio AB
NORWAY

Audio Solution
France

Sound Arts Network
ROMANIA

Stereo Planet Srl
Bulgaria

Audio Video Consul Ltd.
Ukraine

Orion-7 Co.
Russia

Techno-M Co., Ltd.
Portugal

IMAGINARIA HIFI
Cyprus

Westminster Electronics
Sweden/Finland

Posh Audio AB
Poland

Latour Audio
Germany/Austria

IBEX AUDIO GmbH
Americas
USA

Audiogen High End US
Canada

AudiogenHigh End Canada
Oceania
NEW ZEALAND

Parmenter Sound
Asia
Turkey

AUDIOGEN
Israel

Sabo Audio
India

AUDIRE TECHNOLOGIES
Vietnam

Audio Choice
Hong Kong

Audio Exotics
South Korea

SAEM ENERGY
Indonesia

PT.Aurora International
Pakistan

Omni Audio
Taiwan

ChuanMao Audio
Philippines

Architectural Audio Inc.
Singapore

Sound Consultants

1404-26 Nakada-machi,Yonezawa-shi,YAMAGATA 992-0011 JAPAN